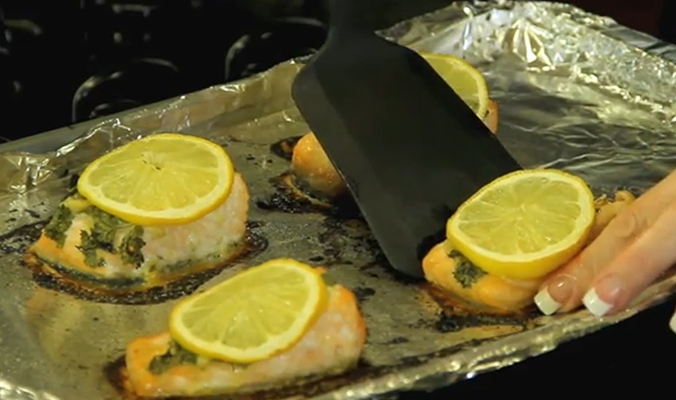 Salmon is a great source of omega-3 fatty acids, protein, amino acids, and a whole host of vitamins. Served baked, it constitutes a great quick and easy meal to make and enjoy.
Ingredients
4 - 3oz. salmon fillets (about 3/4 of a pound of salmon)
1-2 cloves of pressed garlic
½ tablespoon of Dijon mustard
1 tbsp. olive oil
1 tbsp. lemon juice
1 tbsp. roughly chopped parsley
1 tbsp. basil
salt and pepper to taste
Directions
Preheat oven to 450 degrees F
Lay salmon skin-side down on a foil lined baking sheet
Mix garlic, mustard, olive oil, lemon juice, parsley, and basil in a bowl
Brush the mix thoroughly over the salmon, covering all the sides and top
Sprinkle salt and pepper to taste over the top
(Optional: add lemon slice over each fillet)
Bake 12-15min. till done
Enjoy!